Mark your passion!
In just a few clicks, personalize the halter, saddle and lead plates for your horses. Also discover our other engravings for stable plates and other canine products.
All products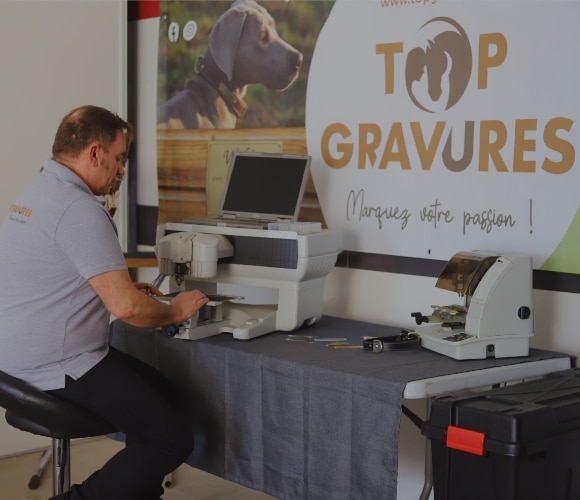 Passionate for 25 years
Strong and proud of a long experience in the field of engravings, we offer the mastery of our profession and our competence in order to unite "talents" and "passions".
Equipped with latest generation machines, we are able to satisfy your personalized demands of creations, on average and in very small series.
Hervé, your trusted craftsman